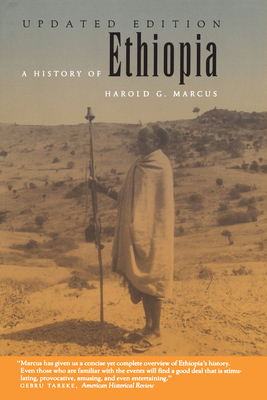 A History of Ethiopia
Paperback

* Individual store prices may vary.
Description
In this eminently readable, concise history of Ethiopia, Harold Marcus surveys the evolution of the oldest African nation from prehistory to the present. For the updated edition, Marcus has written a new preface, two new chapters, and an epilogue, detailing the development and implications of Ethiopia as a Federal state and the war with Eritrea.
University of California Press, 9780520224797, 335pp.
Publication Date: February 22, 2002
About the Author
Harold G. Marcus (1936-2003) was Professor of History and African Studies at Michigan State University. His books include Haile Sellassie I: The Formative Years, 1892–1936 (California, 1986), Ethiopia, Great Britain, and the United States, 1941–1974: The Politics of Empire (California, 1983) and The Life and Times of Menelik II: Ethiopia 1844–1916 (1975).