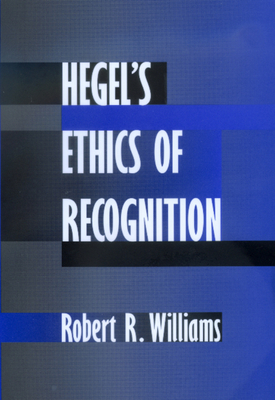 Hegel's Ethics of Recognition
Paperback

* Individual store prices may vary.
Description
In this significant contribution to Hegel scholarship, Robert Williams develops the most comprehensive account to date of Hegel's concept of recognition (Anerkennung). Fichte introduced the concept of recognition as a presupposition of both Rousseau's social contract and Kant's ethics. Williams shows that Hegel appropriated the concept of recognition as the general pattern of his concept of ethical life, breaking with natural law theory yet incorporating the Aristotelian view that rights and virtues are possible only within a certain kind of community.

He explores Hegel's intersubjective concept of spirit (Geist) as the product of affirmative mutual recognition and his conception of recognition as the right to have rights. Examining Hegel's Jena manuscripts, his Philosophy of Right, the Phenomenology of Spirit, and other works, Williams shows how the concept of recognition shapes and illumines Hegel's understandings of crime and punishment, morality, the family, the state, sovereignty, international relations, and war. A concluding chapter on the reception and reworking of the concept of recognition by contemporary thinkers including Derrida, Levinas, and Deleuze demonstrates Hegel's continuing centrality to the philosophical concerns of our age.
University of California Press, 9780520224926, 450pp.
Publication Date: October 2, 2000
About the Author
Robert R. Williams, Professor of Philosophy at Hiram College and Vice-President of the Hegel Society of America, is author of Recognition: Hegel and Fichte on the Other (1992).