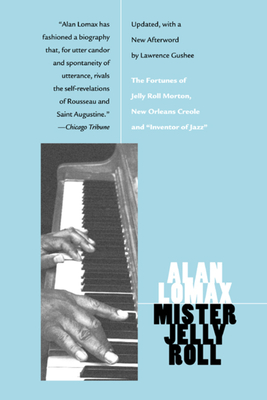 Mister Jelly Roll
The Fortunes of Jelly Roll Morton, New Orleans Creole and "Inventor of Jazz"
Paperback

* Individual store prices may vary.
Description
When it appeared in 1950, this biography of Ferdinand "Jelly Roll" Morton became an instant classic of jazz literature. Now back in print and updated with a new afterword by Lawrence Gushee, Mister Jelly Roll will enchant a new generation of readers with the fascinating story of one of the world's most influential composers of jazz. Jelly Roll's voice spins out his life in something close to song, each sentence rich with the sound and atmosphere of the period in which Morton, and jazz, exploded on the American and international scene. This edition includes scores of Jelly Roll's own arrangements, a discography and an updated bibliography, a chronology of his compositions, a new genealogical tree of Jelly Roll's forebears, and Alan Lomax's preface from the hard-to-find 1993 edition of this classic work. Lawrence Gushee's afterword provides new factual information and reasserts the importance of this work of African American biography to the study of jazz and American culture.
University of California Press, 9780520225305, 367pp.
Publication Date: December 19, 2001
About the Author
Alan Lomax, with his father John A. Lomax, created the Archive of American Folk Song at the Library of Congress and published many anthologies, including American Ballads and Folk Songs and The Folk Songs of North America. Lomax produced the first albums of American folk song in 1939 and has edited more than a hundred recordings from all parts of the world. He received the National Medal of Arts in 1986. Lawrence Gushee is Professor Emeritus at the School of Music, University of Illinois at Urbana-Champaign.