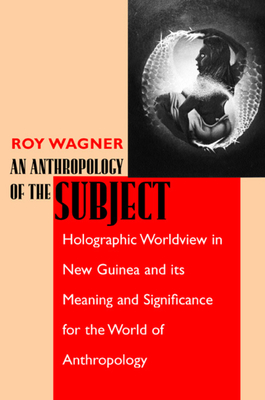 An Anthropology of the Subject
Holographic Worldview in New Guinea and Its Meaning and Significance for the World of Anthropology
Paperback

* Individual store prices may vary.
Description
An Anthropology of the Subject rounds out the theoretical-philosophical cosmos of one of the twentieth century's most intellectually adventurous anthropologists. Roy Wagner, having turned "culture" and "symbols" inside out (in The Invention of Culture and Symbols That Stand for Themselves, respectively), now does the same for the "subject" and subjectivity. In studying the human subject and the way human culture mirrors itself, Wagner has redefined holography as "the exact equivalence, or comprehensive identity, of part and whole in any human contingency."
University of California Press, 9780520225879, 288pp.
Publication Date: April 3, 2001
About the Author
Roy Wagner is Professor of Anthropology at the University of Virginia. The classic The Invention of Culture (1975; 1981) is one of a half-dozen highly regarded works of ethnography and theory by Wagner.