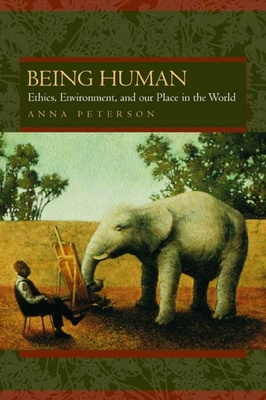 Being Human (Paperback)
Ethics, Environment, and Our Place in the World
University of California Press, 9780520226555, 298pp.
Publication Date: May 26, 2001
* Individual store prices may vary.
Description
Being Human examines the complex connections among conceptions of human nature, attitudes toward non-human nature, and ethics. Anna Peterson proposes an "ethical anthropology" that examines how ideas of nature and humanity are bound together in ways that shape the very foundations of cultures. Peterson discusses mainstream Western understandings of what it means to be human, as well as alternatives to these perspectives, and suggests that the construction of a compelling, coherent environmental ethics will revise our ideas not only about nature but also about what it means to be human.
About the Author
Anna L. Peterson is Associate Professor of Religion at the University of Florida and author of Martyrdom and the Politics of Religion: Progressive Catholicism in El Salvador's Civil War (1997) and co-editor of the forthcoming Christianity, Social and and Globalization in the Americas(2001), with Manuel Vasquez and Philip Williams.