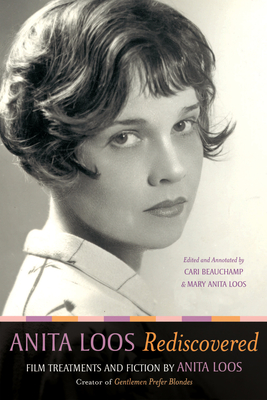 Anita Loos Rediscovered (Hardcover)
Film Treatments and Fiction by Anita Loos, Creator of "Gentlemen Prefer Blondes"
University of California Press, 9780520228948, 322pp.
Publication Date: November 10, 2003
* Individual store prices may vary.
Description
Anita Loos (1888-1981) was one of Hollywood's most respected and prolific screenwriters, as well as an acclaimed novelist and playwright. This unique collection of previously unpublished film treatments, short stories, and one-act plays spans fifty years of her creative writing and showcases the breadth and depth of her talent. Beginning in 1912 with the stories she submitted from her San Diego home (some made into films by D. W. Griffith), through her collaboration with Colette on the play Gigi, Anita Loos wrote almost every day for the screen, stage, books, or magazines. Film scripts include San Francisco, The Women, and Red-Headed Woman. The list of stars for whom she created unforgettable roles includes Mary Pickford, Jean Harlow, Clark Gable, Audrey Hepburn, and Carol Channing.

This collection has been selected by Anita's niece and close friend, the best-selling author Mary Anita Loos, together with the acclaimed film historian Cari Beauchamp. Their essays are laced throughout the volume, introducing each section and giving previously untold insights and behind-the-scenes stories about Anita—her life, her friendships, and her times.
About the Author
Cari Beauchamp is the author of Without Lying Down: Frances Marion and the Powerful Women of Early Hollywood (California, 1998) and Hollywood on the Riviera: The Inside Story of the Cannes Film Festival (1992). Mary Anita Loos is the author of A Pride of Lovers (1981), The Barstow Legend (1978), Belinda (1976), and The Beggars Are Coming (1974).