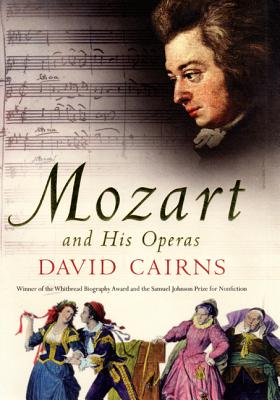 Mozart and His Operas (Hardcover)
University of California Press, 9780520228986, 290pp.
Publication Date: April 1, 2006
* Individual store prices may vary.
Description
David Cairns--winner of the Whitbread Biography Award and the Samuel Johnson Prize for Non-Fiction--has spent his life immersed in Mozart's music, both as a performer and as a listener. This intimate biography sheds new and important light on the composer by placing his operas in the context of his life and his complete musical output. Mozart's unusual childhood as a musical prodigy touring Europe as a performer from an early age is well known. But even more remarkable is that the genius grew up to produce works of increasing maturity and originality. Cairns unravels the many myths surrounding Mozart to reveal the opinionated, passionate, and exceptionally intelligent man behind the legend. Cairns shows that familiarity with the operas can transform our perception of Mozart's art. He demonstrates that the composer's approach to composition was that of a consummate dramatist. Using the operas as his guide, he traces the steady deepening of Mozart's musical style from his beginnings as a child prodigy, through his coming of age with, in Cairns's opinion, the most Romantic and forward-looking of all Mozart's operas, Idomeneo. He discusses Mozart's later genius as displayed in the three comic operas The Marriage of Figaro, Don Giovanni, and Cosi fan tutte, and in The Magic Flute, the final and greatest triumph of his career.
About the Author
David Cairns has been chief music critic of the Sunday Times and music critic and arts editor of the Spectator. He has been Distinguished Visiting Professor at the University of California, Davis, and a visiting scholar at the Getty Center in Santa Monica. His two-volume biography of Berlioz, published by UC Press, is the definitive work on the subject.
or
Not Currently Available for Direct Purchase