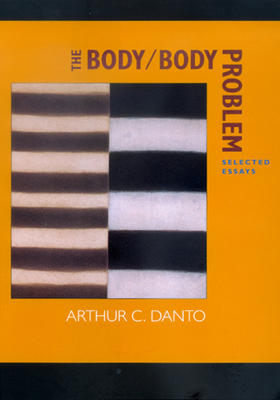 The Body/Body Problem (Paperback)
Selected Essays
University of California Press, 9780520229082, 273pp.
Publication Date: April 6, 2001
* Individual store prices may vary.
Description
The overall subject of the essays in The Body/Body Problem is the traditional one of what our ultimate makeup is, as creatures with minds and bodies. The central thesis is that we are beings who represent—and misrepresent—actual and possible worlds. Addressing philosophical questions of mental representation, Danto presents his distinctive approach to some of the most enduring topics in philosophy. He is concerned with the nature of description, the status of the external world, action theory, the philosophy of history, and the philosophical status of psychoanalytic explanation. Representation is a central concept in philosophy, says Danto, with differences among philosophers arising in the ways they account for how representations connect to the world or to the individuals possessing them, and how they connect with one another to form systems of beliefs, feelings, and attitudes. In these essays Danto's own voice, with his arguments and speculations, provides rich philosophical pleasures that will endure, to borrow from Santayana, "under whatever sky."

Arthur C. Danto is one of the most original and multitalented philosophers writing today, a thinker whose interests traverse the boundaries of traditional understandings of philosophy. Best known for his contributions to the philosophy of art and aesthetics, Danto is also esteemed for his work in the history of philosophy, the philosophy of history, philosophical psychology, and action theory. These two volumes, each with an introduction by the author, contain essays spanning more than twenty-five years that have been selected to highlight the inseparability of philosophy and art in Danto's work. Together they present the thinking of Arthur C. Danto at his very best.
About the Author
Arthur C. Danto is Johnsonian Professor of Philosophy Emeritus at Columbia University. He is art critic for The Nation and the author of more than twenty books, including Playing with the Edge: The Photographic Achievement of Robert Mapplethorpe (California, 1996), Encounters and Reflections: Art in the Historical Present (California, 1995), and, now in paperback, Beyond the Brillo Box: The Visual Arts in Post-Historical Perspective (California, 1998).