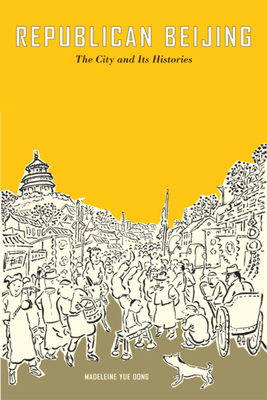 Republican Beijing
The City and Its Histories (Asia: Local Studies / Global Themes #8)
Hardcover

* Individual store prices may vary.
Description
Old Beijing has become a subject of growing fascination in contemporary China since the 1980s. While physical remnants from the past are being bulldozed every day to make space for glass-walled skyscrapers and towering apartment buildings, nostalgia for the old city is booming. Madeleine Yue Dong offers the first comprehensive history of Republican Beijing, examining how the capital acquired its identity as a consummately "traditional" Chinese city.

For residents of Beijing, the heart of the city lay in the labor-intensive activities of "recycling," a primary mode of material and cultural production and circulation that came to characterize Republican Beijing. An omnipresent process of recycling and re-use unified Beijing's fragmented and stratified markets into one circulation system. These material practices evoked an air of nostalgia that permeated daily life. Paradoxically, the "old Beijing" toward which this nostalgia was directed was not the imperial capital of the past, but the living Republican city. Such nostalgia toward the present, the author argues, was not an empty sentiment, but an essential characteristic of Chinese modernity.
University of California Press, 9780520230507, 403pp.
Publication Date: August 4, 2003
About the Author
Madeleine Yue Dong is Associate Professor of History at the Jackson School of International Studies, University of Washington.