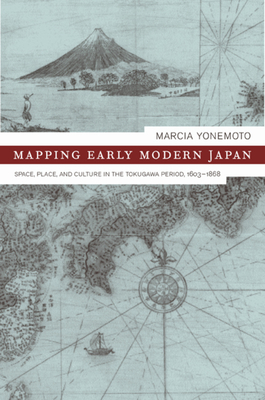 Mapping Early Modern Japan (Hardcover)
Space, Place, and Culture in the Tokugawa Period, 1603-1868 (Asia: Local Studies / Global Themes #7)
University of California Press, 9780520232693, 249pp.
Publication Date: April 21, 2003
* Individual store prices may vary.
Description
This elegant history considers a fascinating array of texts, cultural practices, and intellectual processes—including maps and mapmaking, poetry, travel writing, popular fiction, and encyclopedias—to chart the emergence of a new geographical consciousness in early modern Japan. Marcia Yonemoto's wide-ranging history of ideas traces changing conceptions and representations of space by looking at the roles played by writers, artists, commercial publishers, and the Shogunal government in helping to fashion a new awareness of space and place in this period. Her impressively researched study shows how spatial and geographical knowledge confined to elites in early Japan became more generalized, flexible, and widespread in the Tokugawa period. In the broadest sense, her book grasps the elusive processes through which people came to name, to know, and to interpret their worlds in narrative and visual forms.
About the Author
Marcia Yonemoto is Assistant Professor of History at the University of Colorado at Boulder.