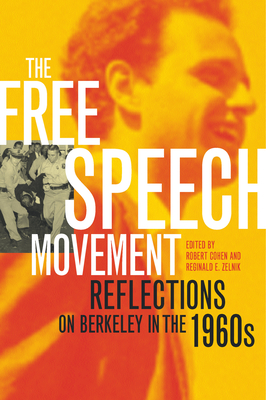 The Free Speech Movement
Reflections on Berkeley in the 1960s
Paperback

* Individual store prices may vary.
Description
This is the authoritative and long-awaited volume on Berkeley's celebrated Free Speech Movement (FSM) of 1964. Drawing from the experiences of many movement veterans, this collection of scholarly articles and personal memoirs illuminates in fresh ways one of the most important events in the recent history of American higher education. The contributors—whose perspectives range from that of FSM leader Mario Savio to University of California president Clark Kerr—-shed new light on such issues as the origins of the FSM in the civil rights movement, the political tensions within the FSM, the day-to-day dynamics of the protest movement, the role of the Berkeley faculty and its various factions, the 1965 trial of the arrested students, and the virtually unknown "little Free Speech Movement of 1966."


Praise For The Free Speech Movement: Reflections on Berkeley in the 1960s…
"This book betters our understanding of both the history of the movement . . . an invaluable resource."
— History of Education Quarterly

"This compilation of essays is an outstanding contribution to our understanding of the dawn of the modern student movement. . . . A superb set of essays that shed new light on the significance of the Free Speech Movement."
— H-Net

"Whether the FSM was the culmination of a struggle for First Amendment Rights or the beginnings of the New Left, or both, has yet to be determined. Nevertheless, the volume offers fascinating insights into one of the important social movements of the twentieth century, and a good read for just about everyone."
— Western Historical Quarterly

"Cohen and Zelnik's book is the most complete chronicle of the free speech movement to date. It is a "must-read" for anyone interested in the subject of academic freedom or the limits of free speech on campus."
— Academe
University of California Press, 9780520233546, 638pp.
Publication Date: October 1, 2002
About the Author
Robert Cohen is Associate Professor of Education at New York University and has an associated appointment in the NYU History Department. He is the author of When the Old Left Was Young: Student Radicals and America's First Mass Student Movement, 1929-1941 (1993), and editor of Dear Mrs. Roosevelt: Letters from Children of the Great Depression (2002). Reginald E. Zelnik is Professor of History at the University of California, Berkeley. Among his recent publications are Law and Disorder on the Narova River: The Kreenholm Strike of 1872 (California, 1995) and Workers and Intelligentsia in Late Imperial Russia: Realities, Representations, Reflections (1999).