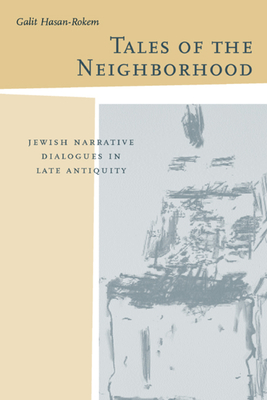 Tales of the Neighborhood (Hardcover)
Jewish Narrative Dialogues in Late Antiquity (Taubman Lectures in Jewish Studies #4)
University of California Press, 9780520234536, 224pp.
Publication Date: February 6, 2003
* Individual store prices may vary.
Description
In this lively and intellectually engaging book, Galit Hasan-Rokem shows that religion is shaped not only in the halls of theological disputation and institutions of divine study, but also in ordinary events of everyday life. Common aspects of human relations offer a major source for the symbols of religious texts and rituals of late antique Judaism as well as its partner in narrative dialogues, early Christianity, Hasan-Rokem argues. Focusing on the "neighborhood" of the Galilee that is the birthplace of many major religious and cultural developments, this book brings to life the riddles, parables, and folktales passed down in Rabbinic stories from the first half of the first millennium of the Common Era.
About the Author
Galit Hasan-Rokem is Max and Margarethe Grunwald Professor of Folklore and Head of the Institute of Jewish Studies at The Hebrew University, Jerusalem. She is the author of Web of Life: Folklore and Midrash in Rabbinic Literature (2000) and coeditor of The Defiant Muse: Hebrew Feminist Poems from Antiquity to the Present (1999) and Untying the Knot: On Riddles and Other Enigmatic Modes (1996).
or
Not Currently Available for Direct Purchase