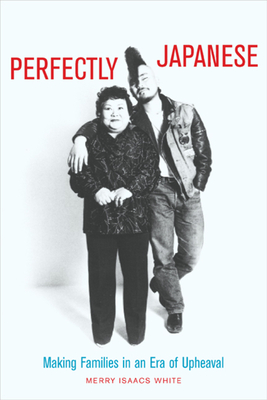 Perfectly Japanese (Paperback)
Making Families in an Era of Upheaval (Twentieth Century Japan: The Emergence of a World Power #14)
University of California Press, 9780520235052, 265pp.
Publication Date: September 2, 2002
* Individual store prices may vary.
Description
Are Japanese families in crisis? In this dynamic and substantive study, Merry Isaacs White looks back at two key moments of "family making" in the past hundred years—the Meiji era and postwar period—to see how models for the Japanese family have been constructed. The models had little to do with families of their eras and even less to do with families today, she finds. She vividly portrays the everyday reality of a range of families: young married couples who experience fleeting togetherness until the first child is born; a family separated by job shifts; a family with a grandmother as babysitter; a marriage without children.
About the Author
Merry Isaacs White is Professor of Anthropology at Boston University. She is the author of The Japanese Educational Challenge: A Commitment to Children (1987), The Japanese Overseas: Can They Go Home Again? (1986), and The Material Child: Coming of Age in Japan and America (California, 1993) and coeditor of Comparing Cultures: Readings for Writers on Contemporary America and Japan (1996).
or
Not Currently Available for Direct Purchase