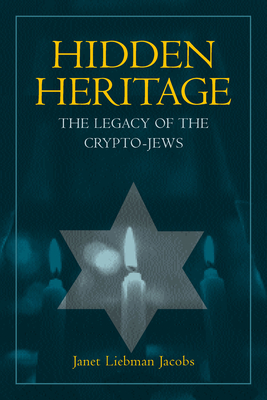 Hidden Heritage (Paperback)
The Legacy of the Crypto-Jews
University of California Press, 9780520235175, 210pp.
Publication Date: September 16, 2002
* Individual store prices may vary.
Description
This study of contemporary crypto-Jews—descendants of European Jews forced to convert to Christianity during the Spanish Inquisition—traces the group's history of clandestinely conducting their faith and their present-day efforts to reclaim their past. Janet Liebman Jacobs masterfully combines historical and social scientific theory to fashion a brilliant analysis of hidden ancestry and the transformation of religious and ethnic identity.
About the Author
Janet Liebman Jacobs is Professor of Sociology and Women's Studies at the University of Colorado, Boulder. She is the author of Divine Disenchantment: Deconverting from New Religions (1989) and Victimized Daughters: Incest and the Development of the Female Self (1994), and editor of Religion, Society, and Psychoanalysis: Readings in Contemporary Theory (1997).