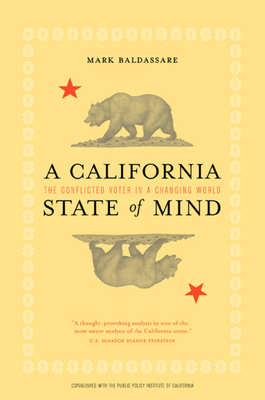 A California State of Mind (Hardcover)
The Conflicted Voter in a Changing World
University of California Press, 9780520236486, 298pp.
Publication Date: October 8, 2002
* Individual store prices may vary.
Description
Mark Baldassare, one of California's leading public opinion experts, gives an authoritative and highly informative view of the state during its recent years of prosperity and more recent economic insecurity. Based on findings of the most comprehensive public opinion survey in the state, this book examines the beliefs, concerns, and public policy preferences of Californians during the 1990s, focusing in particular on Californians' deep and ongoing distrust of government and the way this distrust has shaped the recent political climate. A California State of Mind combines an incisive analysis of long-term trends—such as population growth and changing demography—with up-to-date discussions of how the recent electricity crisis and the September 11 terrorist attacks have affected residents' distrust of government, making this book a key source for Californians as they consider the future.

A joint publication with the Public Policy Institute of California
About the Author
Mark Baldassare is Program Director in Governance, Survey Director, Senior Fellow, and Arjay and Frances Fearing Miller Chair in Public Policy at the Public Policy Institute of California. He is the author of eight previous books including California in the New Millennium (California, 2000), When Government Fails: The Orange Country Bankruptcy (California, 1998), and The Los Angeles Riots: Lessons for the Urban Future (1994).