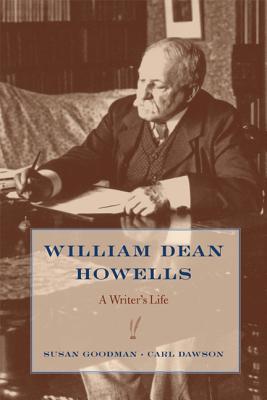 William Dean Howells (Hardcover)
A Writer's Life
University of California Press, 9780520238961, 545pp.
Publication Date: May 1, 2005
* Individual store prices may vary.
Description
Possibly the most influential figure in the history of American letters, William Dean Howells (1837-1920) was, among other things, a leading novelist in the realist tradition, a formative influence on many of America's finest writers, and an outspoken opponent of social injustice. This biography, the first comprehensive work on Howells in fifty years, enters the consciousness of the man and his times, revealing a complicated and painfully honest figure who came of age in an era of political corruption, industrial greed, and American imperialism. Written with verve and originality in a highly absorbing style, it brings alive for a new generation a literary and cultural pioneer who played a key role in creating the American artistic ethos.

William Dean Howells traces the writer's life from his boyhood in Ohio before the Civil War, to his consularship in Italy under President Lincoln, to his rise as editor of Atlantic Monthly. It looks at his writing, which included novels, poems, plays, children's books, and criticism. Howells had many powerful friendships among the literati of his day; and here we find an especially rich examination of the relationship between Howells and Mark Twain. Howells was, as Twain called him, "the boss" of literary critics—his support almost single-handedly made the careers of many writers, including African Americans like Paul Dunbar and women like Sarah Orne Jewett. Showcasing many noteworthy personalities—Henry James, Edmund Gosse, H. G. Wells, Stephen Crane, Emily Dickinson, and many others—William Dean Howells portrays a man who stood at the center of American literature through the late nineteenth and early twentieth centuries.
About the Author
Susan Goodman, Professor of English and H. Fletcher Brown Chair of Humanities at the University of Delaware, is author of Civil Wars: American Novelists and Manners, 1880-1940 (2003) and Ellen Glasgow: A Biography (2003), among other books. Carl Dawson, Professor of English at the University of Delaware, is author of Living Backwards: A Transatlantic Memoir (1995), Lafcadio Hearn and the Vision of Japan (1992), and other books.