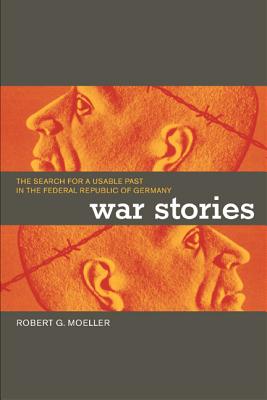 War Stories (Paperback)
The Search for a Usable Past in the Federal Republic of Germany
University of California Press, 9780520239104, 342pp.
Publication Date: April 18, 2003
* Individual store prices may vary.
Description
Robert G. Moeller powerfully conveys the complicated story of how West Germans recast the recent past after the Second World War. He rejects earlier characterizations of a postwar West Germany dominated by attitudes of "forgetting" or silence about the Nazi past. He instead demonstrates the "selective remembering" that took place among West Germans during the postwar years: in particular, they remembered crimes committed against Germans, crimes that—according to some contemporary accounts—were comparable to the crimes of Germans against Jews. Moeller draws on a wide range of U.S. and German government documents, political debates, film archives, letters, oral histories, and newspaper accounts.
About the Author
Robert G. Moeller is Professor of History at the University of California, Irvine. His previous books include Protecting Motherhood: Women and the Family in the Politics of Postwar West Germany (California, 1993).