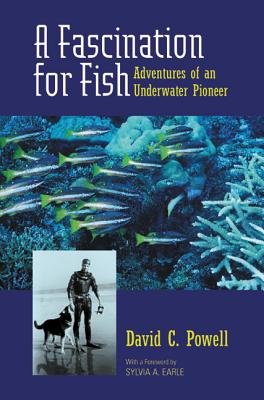 A Fascination for Fish (Paperback)
Adventures of an Underwater Pioneer (UC Press/Monterey Bay Aquarium Series in Marine Conservation #3)
University of California Press, 9780520239173, 354pp.
Publication Date: April 24, 2003
* Individual store prices may vary.
Description
This engaging memoir presents one man's lifelong love of the ocean and gives a highly personal, behind-the-scenes look at California's magnificent and innovative aquariums. David Powell, for many years curator of the world-renowned Monterey Bay Aquarium, tells the story of his life as a pioneering aquarist. From handling great white sharks to transporting delicate fish on bumpy airplanes to night diving for fish in the Indian Ocean, A Fascination for Fish describes many of the mind-boggling challenges that make modern aquariums possible and offers an intriguing glimpse beneath the ocean's surface.

Powell's career in diving and aquarium development goes back to the beginning of modern methods in both areas. From the early techniques he devised to get fish into aquariums alive and healthy to his later exploratory dive to a depth of eleven hundred feet in a two-person submarine, Powell's action-packed narrative inspires laughter, wonder, and philosophical reflection. A Fascination for Fish also includes many stories about Powell's diving adventures on the California coast, in the Sea of Cortez, and in many remote and exotic locations around the world.
About the Author
David C. Powell consults on aquarium design around the world. He was director of live exhibit development at the Monterey Bay Aquarium until his retirement in 1997. He was also curator of the Steinhart Aquarium in San Francisco and curator of fishes at Sea World in San Diego. Distinguished oceanographer Sylvia A. Earle is Chair of DOER Marine Operations, a designer of manned and robotic sub-sea systems.