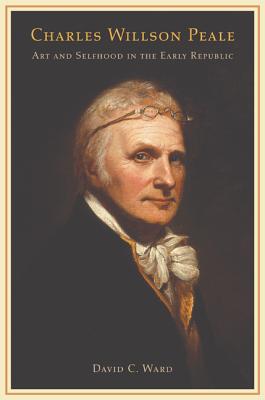 Charles Willson Peale (Hardcover)
Art and Selfhood in the Early Republic
University of California Press, 9780520239609, 260pp.
Publication Date: August 9, 2004
* Individual store prices may vary.
Description
Son of a convicted felon whose early death left the family impoverished, Charles Willson Peale (1741–1827) went on to lead a staggeringly full and successful life. A portrait painter who produced an unparalleled body of work, including the iconic The Artist in His Museum, Peale was also a revolutionary soldier, a radical activist, an impresario of moving pictures, a natural historian, an inventor, and the proprietor of one of the first modern museums. His many other interests included a lifelong preoccupation with writing; in fact, his autobiography is one of the first examples of the genre in the United States. David C. Ward's engaging book, richly textured with references to the history and culture of the time, is the first full critical biography of Peale. It links the artist's autobiography to his painting, illuminating the man, his art, and his times. Peale emerges for the first time as that particularly American phenomenon: the self-made man.

Before Peale's time, autobiographies had been written mainly as religious and confessional documents. Peale, however, produced his secular work to describe, not how God made him, but how he worked to make himself. This compelling study, drawing extensively from Peale's extraordinary autobiography, shows how Peale's life itself documents the development of American independence and individualism. Ultimately Ward addresses Hector St. John de Crèvecoeur's great question, "What then is the American, this new man?" as he sheds light on one of these new men and on the formative years in which he lived.
About the Author
David C. Ward is historian and deputy editor of the Peale Family Papers at the National Portrait Gallery of the Smithsonian Institution.