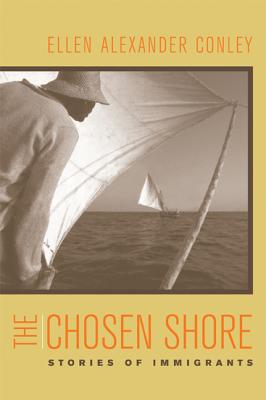 The Chosen Shore
Stories of Immigrants
Paperback

* Individual store prices may vary.
Description
A Korean street child is adopted into an upper-middle-class suburban home. A Vietnamese monk dishes up fast food to fund a spiritual center. A woman saves for a home back in Ghana, where she will never live. All are immigrants to the United States, known to most of their fellow Americans only as statistics. The stories that statistics can't tell unfold in this book, in which twenty-three recent immigrants recall navigating the paradoxes, pitfalls, and triumphs of becoming Americans. Candid, evocative, and richly detailed, their oral histories comprise a compelling portrait of the changing face of the American population.

In venues from the San Francisco Chronicle to the New York Times, Ellen Alexander Conley's fiction has been hailed as "wonderful," "impassioned," and "memorable." Conley brings the same passion and skill to her depiction of our nation's most recent arrivals. These personal histories, along with Conley's thoughtful overview of literature on immigration, give us a firsthand sense of what it means to become an American.
University of California Press, 9780520239883, 304pp.
Publication Date: September 13, 2004
About the Author
A New York–based writer, Ellen Alexander Conley is the author of the novels Bread and Stones (1986), Soon to Be Immortal (1982), and Soho Madonna (1980).