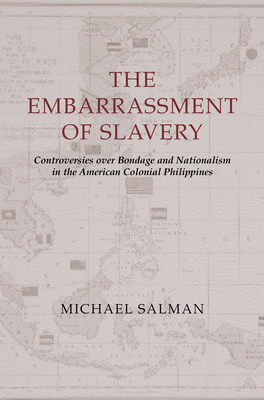 The Embarrassment of Slavery
Controversies over Bondage and Nationalism in the American Colonial Philippines
Paperback

* Individual store prices may vary.
Description
A series of controversies over the existence and meaning of slavery shaped American colonialism and nationalist resistance in the Philippines. While American officials claimed colonialism would free Filipinos from various forms of slavery and American anti-imperialists countered that colonialism itself would constitute new kinds of bondage, the first generation of Filipino nationalists had already appropriated anti-slavery rhetoric in their struggles with Spanish colonialism in the late nineteenth century. From these contentions about slavery as a political metaphor, new disputes erupted when American officials "discovered" the practice of slavery among minority groups, such as the Moro (Muslim) societies of the southern Philippines and animist groups in upland northern Luzon. Michael Salman reconstructs these controversies and charts the successive emergence of slavery as an embarrassment for American colonial officials, Filipino nationalists, and American anti-imperialists.

The Embarrassment of Slavery examines, for the first time, the salience of slavery and abolition in the history of American colonialism and Philippine nationalism. In doing so, it makes major contributions to the global and comparative study of slavery, abolition, colonialism, and nationalism. This book also expands our understanding of slavery and abolition by explaining the link between the globalization of nationalism and the spread of antislavery as a hegemonic ideology in the modern world.
University of California Press, 9780520240711, 346pp.
Publication Date: December 1, 2003
About the Author
Michael Salman is Associate Professor of History at the University of California, Los Angeles.