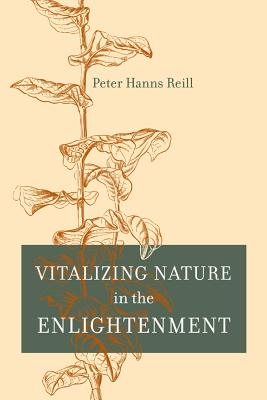 Vitalizing Nature in the Enlightenment (Hardcover)
University of California Press, 9780520241350, 398pp.
Publication Date: June 6, 2005
* Individual store prices may vary.
Description
This far-reaching study redraws the intellectual map of the Enlightenment and boldly reassesses the legacy of that highly influential period for us today. Peter Hanns Reill argues that in the middle of the eighteenth century, a major shift occurred in the way Enlightenment thinkers conceived of nature that caused many of them to reject the prevailing doctrine of mechanism and turn to a vitalistic model to account for phenomena in natural history, the life sciences, and chemistry. As he traces the ramifications of this new way of thinking through time and across disciplines, Reill provocatively complicates our understanding of the way key Enlightenment thinkers viewed nature. His sophisticated analysis ultimately questions postmodern narratives that have assumed a monolithic Enlightenment—characterized by the dominance of instrumental reason—that has led to many of the disasters of modern life.
About the Author
Peter Hanns Reill is Professor of History and Director of the Center for Seventeenth and Eighteenth Century Studies at the University of California, Los Angeles, where he is also Director of the William Andrews Clark Memorial Library. Reill is author of The German Enlightenment and the Rise of Historicism (1975), and editor or coeditor of What's Left of Enlightenment? A Postmodern Question (2001), Wissenschaft als kulturelle Praxis, 1750-1900 (1999), Encyclopedia of Enlightenment (1996), and Visions of Empire: Voyages, Botany, and Representations of Nature (1996).