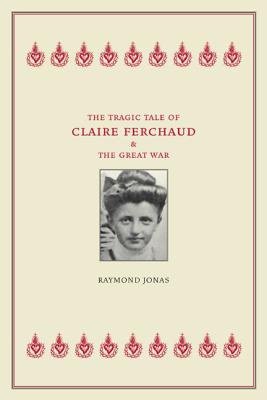 The Tragic Tale of Claire Ferchaud and the Great War
Paperback

* Individual store prices may vary.
Description
This is the moving and improbable story of Claire Ferchaud, a young French shepherdess who had visions of Jesus and gained national fame as a modern-day Joan of Arc at the height of World War I. Claire experienced her first vision after a childhood trauma in which her mother locked her in a closet to break her stubborn willfulness. She developed her visionary gifts with the aid of spiritual directors and, by the age of twenty, she had come to believe that Jesus wanted France consecrated to the Sacred Heart. Claire believed that if France undertook this devotion, symbolized by adding the image of the Sacred Heart to the French flag, it would enjoy rapid victory in the war. From her modest origins to her spectacular ascent, Claire's life and times are deftly related with literary verve and insight in a book that gives a rare view of the French countryside during the Great War.
University of California Press, 9780520242999, 231pp.
Publication Date: March 14, 2005
About the Author
Raymond Jonas, Professor of History at the University of Washington, is the author of France and the Cult of the Sacred Heart: An Epic Tale for Modern Times (California, 2000), Industry and Politics in Rural France: Peasants of the Isère, 1870-1914 (1994), and Le Sacré-Coeur; histoire d'une dévotion du XVIe au XXe siècle (2004).