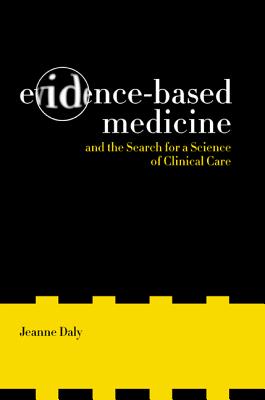 Evidence-Based Medicine and the Search for a Science of Clinical Care (California/Milbank Books on Health and the Public #12) (Hardcover)
University of California Press, 9780520243163, 290pp.
Publication Date: May 11, 2005
* Individual store prices may vary.
Description
Patient management is the central clinical task of medical care. Until the 1970s, there was no generally accepted method of ensuring a scientific, critical approach to clinical decision making. And while traditional clinical authority was under attack, there was increasing concern about the way in which doctors made decisions about patient care. In this book, Jeanne Daly traces the origins, essential features, and achievements of evidence-based medicine and clinical epidemiology over the past few decades. Drawing largely on interviews with key players, she offers unique insights into the ways that practitioners of evidence-based medicine set out to generate scientific knowledge about patient care and how, in the process, they reshaped the way medicine is practiced and administered.
About the Author
Jeanne Daly is co-editor of the Australian and New Zealand Journal of Public Health and Adjunct Professor in the Mother & Child Health Research Centre at La Trobe University, Melbourne. She is the coauthor of Technologies and Health: Critical Compromises (2001), The Public Health Researcher: A Methodological Guide (1997), Reinterpreting Menopause: Cultural and Philosophical Issues (1997), Ethical Intersections: Health Research, Methods, and Researcher Responsibility (1996), and Researching Health Care: Designs, Dilemmas, and Disciplines (1992).