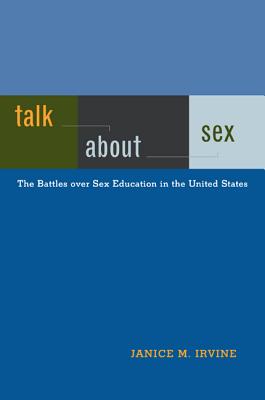 Talk About Sex
The Battles over Sex Education in the United States
Paperback

* Individual store prices may vary.
Description
In this lively book, Janice M. Irvine offers not only the first comprehensive history of the culture wars over sex education but also an important examination of the politics of sexual speech in the United States. Exploring the clash between professional sex education advocates on the one hand and the politicized Christian Right on the other, Irvine vividly demonstrates the crucial role that sexual speech plays in cultural politics. Examining a range of issues played out in living rooms and schools since the 1960s, she shows how a newly emerging Christian Right chose sex education as one of its first battlegrounds, then went on to dominate the public conversation on the subject. Talk about Sex is a rich and fascinating consideration of American sex education's strategic place in the long history of efforts to regulate sexual morality by controlling sexual speech.

Irvine's original argument shows how sex education served as a bridge issue between the Old Right and the New Right. Exploring the political uses of emotion as it relates to sexuality, Irvine demonstrates how this movement draws on the tenacious power of sexual shame and fear in order to galvanize opposition to sex education. This book skillfully demonstrates how—by framing sex education as radical, dangerous, and immoral—the Right has fostered a climate in which it is risky, as former Surgeon General Joycelyn Elders found, to speak out in support of sexuality education.
University of California Press, 9780520243293, 294pp.
Publication Date: August 2, 2004
About the Author
Janice M. Irvine is Associate Professor of Sociology at the University of Massachusetts, Amherst, and author of Disorders of Desire: Sex and Gender in Modern American Sexology (1990).