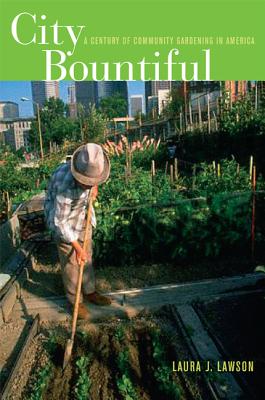 City Bountiful (Paperback)
A Century of Community Gardening in America
University of California Press, 9780520243439, 382pp.
Publication Date: May 30, 2005
* Individual store prices may vary.
Description
Since the 1890s, providing places for people to garden has been an inventive strategy to improve American urban conditions. There have been vacant-lot gardens, school gardens, Depression-era relief gardens, victory gardens, and community gardens—each representing a consistent impulse to return to gardening during times of social and economic change. In this critical history of community gardening in America, the most comprehensive review of the greening of urban communities to date, Laura J. Lawson documents the evolution of urban garden programs in the United States. Her vibrant narrative focuses on the values associated with gardening, the ebb and flow of campaigns during times of social and economic crisis, organizational strategies of these primarily volunteer campaigns, and the sustainability of current programs.
About the Author
Laura J. Lawson is Assistant Professor of Landscape Architecture at the University of Illinois, Urbana-Champaign. Her knowledge of community gardens has developed from academic interest as well as personal experience as coordinator of Berkeley Youth Alternatives' Community Garden Patch.