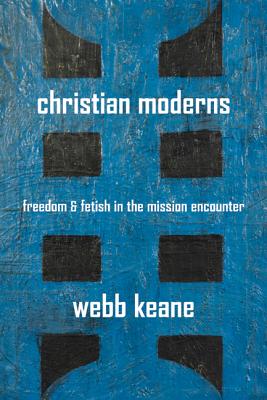 Christian Moderns
Freedom and Fetish in the Mission Encounter (The Anthropology of Christianity #1)
Paperback

* Individual store prices may vary.
Description
Across much of the postcolonial world, Christianity has often become inseparable from ideas and practices linking the concept of modernity to that of human emancipation. To explore these links, Webb Keane undertakes a rich ethnographic study of the century-long encounter, from the colonial Dutch East Indies to post-independence Indonesia, among Calvinist missionaries, their converts, and those who resist conversion. Keane's analysis of their struggles over such things as prayers, offerings, and the value of money challenges familiar notions about agency. Through its exploration of language, materiality, and morality, this book illuminates a wide range of debates in social and cultural theory. It demonstrates the crucial place of Christianity in semiotic ideologies of modernity and sheds new light on the importance of religion in colonial and postcolonial histories.
University of California Press, 9780520246522, 336pp.
Publication Date: January 3, 2007
About the Author
Webb Keane is Professor in the Department of Anthropology at the University of Michigan. He is author of Signs of Recognition: Powers and Hazards of Representation in an Indonesian Society (UC Press).