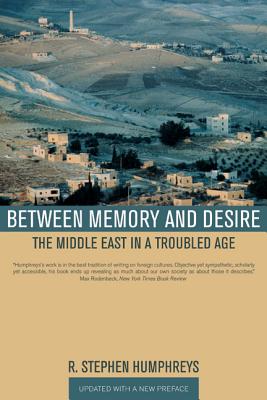 Between Memory and Desire (Paperback)
The Middle East in a Troubled Age
University of California Press, 9780520246911, 328pp.
Publication Date: November 16, 2005
* Individual store prices may vary.
Description
Middle Easterners today struggle to find solutions to crises of economic stagnation, political gridlock, and cultural identity. In recent decades Islam has become central to this struggle, and almost every issue involves fierce, sometimes violent debates over the role of religion in public life. In this post-9/11 updated edition R. Stephen Humphreys presents a thoughtful analysis of Islam's place in today's Middle East and integrates the medieval and modern history of the region to show how the sacred and secular are tightly interwoven in its political and intellectual life.
About the Author
R. Stephen Humphreys is Professor of History and Islamic Studies at the University of California, Santa Barbara, and author of Islamic History: A Framework for Inquiry (second edition, 1991) among other works.