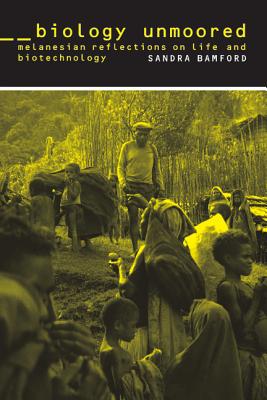 Biology Unmoored (Paperback)
Melanesian Reflections on Life and Biotechnology
University of California Press, 9780520247130, 245pp.
Publication Date: February 20, 2007
* Individual store prices may vary.
Description
Biology Unmoored is an engaging examination of what it means to live in a world that is not structured in terms of biological thinking. Drawing upon three years of ethnographic research in the highlands of Papua New Guinea, Sandra Bamford describes a world in which physiological reproduction is not perceived to ground human kinship or human beings' relationship to the organic world. Bamford also exposes the ways in which Western ideas about relatedness do depend on a notion of physiological reproduction. Her innovative analysis includes a discussion of the advent of assisted reproductive technologies (ARTs), the mapping of the human genome, cloning, the commodification of biodiversity, and the manufacture and sale of genetically modified organisms (GMOs).
About the Author
Sandra Bamford is Associate Professor of Anthropology at the University of Toronto. She is the editor of Embodying Modernity and Postmodernity: Ritual, Praxis and Social Change in Melanesia, and coeditor of Genealogy—Beyond Kinship: Sequence, Transmission and Essence in Ethnography and Social Theory.