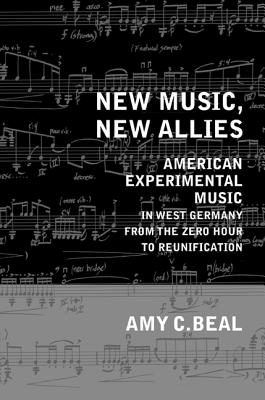 New Music, New Allies (Hardcover)
American Experimental Music in West Germany from the Zero Hour to Reunification (California Studies in 20th-Century Music #4)
University of California Press, 9780520247550, 360pp.
Publication Date: July 4, 2006
* Individual store prices may vary.
Description
New Music, New Allies documents how American experimental music and its practitioners came to prominence in the West German cultural landscape between the end of the Second World War in 1945 and the reunification of East and West Germany in 1990. Beginning with the reeducation programs implemented by American military officers during the postwar occupation of West Germany and continuing through the cultural policies of the Cold War era, this broad history chronicles German views on American music, American composers' pursuit of professional opportunities abroad, and the unprecedented dissemination and support their music enjoyed through West German state-subsidized radio stations, new music festivals, and international exchange programs.

Framing the biographies of prominent American composer-performers within the aesthetic and ideological contexts of the second half of the twentieth century, Amy C. Beal follows the international careers of John Cage, Henry Cowell, Earle Brown, Morton Feldman, David Tudor, Frederic Rzewski, Christian Wolff, Steve Reich, Pauline Oliveros, Conlon Nancarrow, and many others to Donaueschingen, Darmstadt, Cologne, Bremen, Berlin, and Munich.
About the Author
Amy C. Beal is Associate Professor of Music at the University of California, Santa Cruz.
Praise For New Music, New Allies: American Experimental Music in West Germany from the Zero Hour to Reunification (California Studies in 20th-Century Music #4)…
"Offers a detailed portrayal of an important chapter in the history of musical patronage."
— Current Musicology