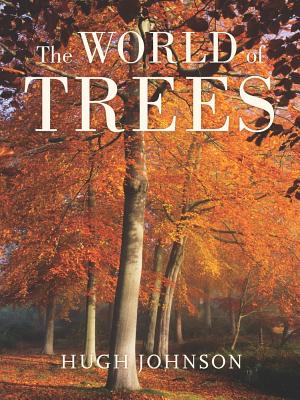 The World of Trees (Hardcover)
University of California Press, 9780520247567, 400pp.
Publication Date: October 18, 2010
* Individual store prices may vary.
Description
From well-loved oaks and pines to rare, spectacular species such as the snowbells of Japan, this lavishly illustrated work is an unparalleled guide to more than six hundred of the world's major forest and garden trees. An excellent resource for gardeners, botanists, and general readers alike, The World of Trees is a tribute to natural beauty by a superb prose stylist, an essential reference, and a practical guide for gardening. Hugh Johnson illuminates his subject in thorough and loving detail: the structure and life cycle of trees, how trees are named, trees and the weather, the use of trees in gardens and landscape design, and tree planting and care. The heart of the volume is a compendium of coniferous and deciduous trees grouped by family, describing and illustrating important species and varieties. It also includes a guide to choosing trees for the garden and an A-Z listing of the most important and popular species and varieties.

The World of Trees is a completely revised edition of Hugh Johnson's classic International Book of Trees featuring new photographs, systematic illustrations of all key tree parts, and current listings for the newest varieties and cultivars


About the Author
Known to millions through his internationally best-selling wine books, Hugh Johnson is also among the world's leading writers on gardening and trees. Johnson is the author of numerous books including the annual Pocket Wine Book, The World Atlas of Wine, Hugh Johnson's Gardening Companion, and A Life Uncorked (UC Press).
Praise For The World of Trees…
'This lavish and soulful (now that's an excellent pairing!) book will have you dreaming of strawberry trees and dove trees and fringe trees. "
— New York Times Book Review
"The equivalent of a course in arboriculture for the amateur gardener and landscape professional."
— Washington Post Book World
Combining gorgeous photography with friendly, authoritative writing. . . .A coffeetable book that will actually be read."
— Martha Stewart Living
"Beautifully illustrated – a magnificent magnolia, romantic plane trees in Languedoc, larches in the Dolomites. Informative and opinionated text by Johnson. . . is just as enjoyable:"
— Shelf Awareness
"Informative book. . . . Highly recommended."
— Choice
"Not just an excellent research resource but a breathtakingly beautiful tribute. And what a wide variety of trees! And what splendid global examples!"
— Toronto Globe & Mail
This compendium of more than 600 important trees is truly a celebration of the largest plant forms on earth."
— Marilyn K. Alaimo