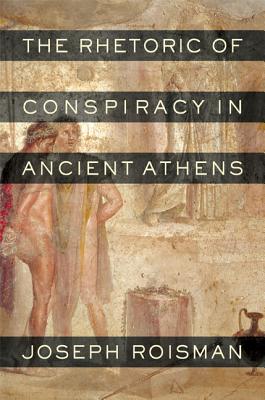 The Rhetoric of Conspiracy in Ancient Athens
Hardcover

* Individual store prices may vary.
Description
The Attic orators, whose works are an invaluable source on the social and political history of Classical Athens, often filled their speeches with charges of conspiracy involving almost every facet of Athenian life. There are allegations of plots against men's lives, property, careers, and reputations as well as charges of conspiracy against the public interest, the government, the management of foreign affairs, and more. Until now, however, this obsession with conspiracy has received little scholarly attention. In order to develop the first full picture of this important feature of Athenian discourse, Joseph Roisman examines the range and nature of the conspiracy charges. He asks why they were so popular, and considers their rhetorical, cultural, and psychological significance. He also investigates the historical likelihood of the scenarios advanced for these plots, and asks what their prevalence suggests about the Athenians and their worldview. He concludes by comparing ancient and modern conspiracy theories. In addition to shedding new light on Athenian history and culture, his study provides an invaluable perspective on the use of conspiracy as a rhetorical ploy.
University of California Press, 9780520247871, 214pp.
Publication Date: November 7, 2006
About the Author
Joseph Roisman, Professor of Classics at Colby College, is author of The Rhetoric of Manhood: Masculinity in the Attic Orators (UC Press), among other books.