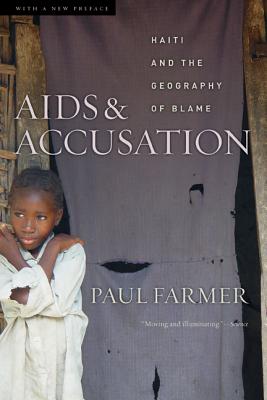 AIDS and Accusation
Haiti and the Geography of Blame, Updated with a New Preface
Paperback

* Individual store prices may vary.
Description
Does the scientific "theory" that HIV came to North America from Haiti stem from underlying attitudes of racism and ethnocentrism in the United States rather than from hard evidence? Award-winning author and anthropologist-physician Paul Farmer answers with this, the first full-length ethnographic study of AIDS in a poor society. First published in 1992 this new edition has been updated and a new preface added.
University of California Press, 9780520248397, 372pp.
Publication Date: May 3, 2006
About the Author
Paul Farmer, the Presley Professor at Harvard Medical School, is founding director of Partners In Health and Chief of the Division of Social Medicine and Health Inequalities at Boston's Brigham and Women's Hospital. Among his books are Pathologies of Power: Health, Human Rights, and the New War on the Poor (California, 2003).