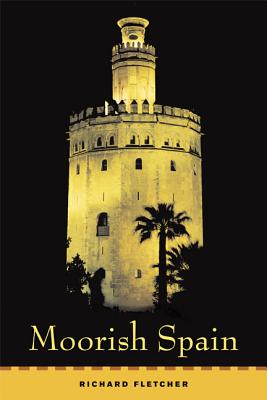 Moorish Spain
Paperback

* Individual store prices may vary.
Description
Beginning in the year 711 and continuing for nearly a thousand years, the Islamic presence survived in Spain, at times flourishing, and at other times dwindling into warring fiefdoms. But the culture and science thereby brought to Spain, including long-buried knowledge from Greece, largely forgotten during Europe's Dark Ages, was to have an enduring impact on the country as it emerged into the modern era. In this gracefully written history, Richard Fletcher reveals the Moorish culture in all its fascinating disparity and gives us history at its best: here is vivid storytelling by a renowned scholar.
Praise For Moorish Spain…
"Richard Fletcher is a distinguished historian and accomplished writer with the gift of making complex historical happenings comprehensible to his readers without losing a sense of their complexity."
— The Spectator

"Fletcher uses translations from Moorish poetry and historical anecdotes to illuminate a significant period in European history, arguing that Moorish Spain acted as a channel through which the philosophical and scientific works of the Islamic world passed to European Christendom. One example given by Fletcher is the development of Thomist philosophy, which sought to reconcile revelation and reason. The Moorish philosopher Averroes, whose treatises on Aristotle had attempted such a reconciliation of philosophy and religion in an Islamic context, was cited by St. Thomas Aquinas 503 times. . . . Recommended for public and academic libraries."
— Library Journal
University of California Press, 9780520248403, 206pp.
Publication Date: May 5, 2006
About the Author
Richard Fletcher (1944-2005) was Professor of History at the University of York. He was the author of The Barbarian Conversion: From Paganism to Christianity.