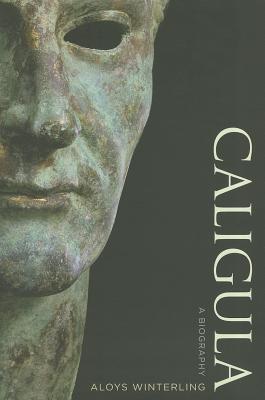 Caligula (Hardcover)
A Biography
University of California Press, 9780520248953, 240pp.
Publication Date: September 1, 2011
Other Editions of This Title:
Paperback (9/15/2015)
* Individual store prices may vary.
Description
The infamous emperor Caligula ruled Rome from A.D. 37 to 41 as a tyrant who ultimately became a monster. An exceptionally smart and cruelly witty man, Caligula made his contemporaries worship him as a god. He drank pearls dissolved in vinegar and ate food covered in gold leaf. He forced men and women of high rank to have sex with him, turned part of his palace into a brothel, and committed incest with his sisters. He wanted to make his horse a consul. Torture and executions were the order of the day. Both modern and ancient interpretations have concluded from this alleged evidence that Caligula was insane. But was he?

This biography tells a different story of the well-known emperor. In a deft account written for a general audience, Aloys Winterling opens a new perspective on the man and his times. Basing Caligula on a thorough new assessment of the ancient sources, he sets the emperor's story into the context of the political system and the changing relations between the senate and the emperor during Caligula's time and finds a new rationality explaining his notorious brutality.
About the Author
Aloys Winterling holds a chair for Ancient History at Humboldt-University Berlin. He is the author of Aula Caesaris and Politics and Society in Imperial Rome, among other books.
Praise For Caligula: A Biography…
"Seeks to rehabilitate one of the most infamous Roman emperors, commonly believed to have been deranged."
— New Yorker
"A persuasive new Caligula emerges from this elegant revision: not mad at all, but just as bad and dangerous to know."
— Maclean's
"In this lively biography of Rome's infamous third emperor, readers will not find the wild-eyed dictator . . . but a thoughtful argument for his sanity."
— Publishers Weekly
"Makes it clear that the behavior of the third emperor were the acts of a diffident, slightly paranoid youth, who lacked the patience that the most quarrelsome and important of his subjects required."
— The New Criterion
"No Roman emperor cries out more obviously for redemption, but Aloys Winterling's Caligula, a calm reassessment of his reign, avoids revisionist whitewashing and takes the residue of hatred as inescapable."
— Cathnews Perspectives
"Presents Roman emperor Caligula in a new light."
— Booklist
"A revisionist take on the man."
— Library Journal
"A worthy study, which covers significant aspects of Caligula's reign and provides some new interpretations on this fascinating subject."
— Geoff W. Adams
"Winterling has produced an innovative biography which takes a novel approach to interpreting the historiography of Caligula's reign."
— Bryn Mawr Classical Review (BMCR)
"An eloquent and compelling study of Roman imperial history, and especially of the difficult relations between the imperial monarch and the traditional aristocracy."
— London Review Of Books
"[Winterling] gives us a biography that brings the man and his times to life."
— History
"Accessible and graceful. . . . Highly recommended."
— Choice
or
Not Currently Available for Direct Purchase