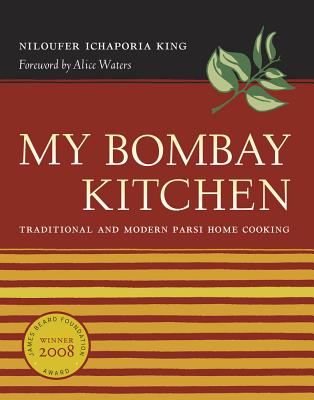 My Bombay Kitchen (Hardcover)
Traditional and Modern Parsi Home Cooking
University of California Press, 9780520249608, 360pp.
Publication Date: June 18, 2007
* Individual store prices may vary.
Description
The Persians of antiquity were renowned for their lavish cuisine and their never-ceasing fascination with the exotic. These traits still find expression in the cooking of India's rapidly dwindling Parsi population—descendants of Zoroastrians who fled Persia after the Sassanian empire fell to the invading Arabs. The first book published in the United States on Parsi food written by a Parsi, this beautiful volume includes 165 recipes and makes one of India's most remarkable regional cuisines accessible to Westerners. In an intimate narrative rich with personal experience, the author leads readers into a world of new ideas, tastes, ingredients, and techniques, with a range of easy and seductive menus that will reassure neophytes and challenge explorers.
About the Author
Niloufer Ichaporia King is an independent scholar.
Praise For My Bombay Kitchen: Traditional and Modern Parsi Home Cooking…
"King could do for Indian cooking in America what Alice Waters and company did for the food of southern France."
— San Francisco Magazine
"Essential reading for anyone to understand Parsi culture and cuisine. . . . She evokes the passion to cook."
— The Art Of Eating
Niloufer Ichaporia King's intimate tone, wit, and personal stories make us feel as if we're right next to her.
— Chow