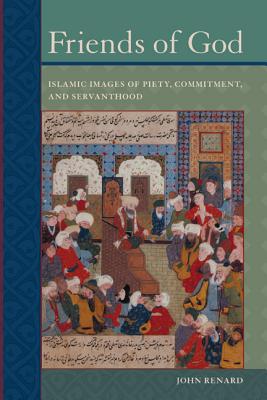 Friends of God
Islamic Images of Piety, Commitment, and Servanthood
Paperback

* Individual store prices may vary.
Description
Prophets, saints, martyrs, sages, and seers—one of the richest repositories of lore about such exemplary religious figures belongs to the world's approximately 1.3 billion Muslims. Illuminating some of the most delightful tales in world religious literature, this engaging book is the first truly global overview of Islamic hagiography. John Renard tells of the characters beyond the Qur'an and Hadith, whose stories of piety and service to God and humanity have captured hearts and minds for nearly fourteen hundred years. Renard's thematic approach to the major characters, narratives, social and cultural contexts, and theoretical concepts of this remarkable treasury of tales, based on material ranging from the eighth to the twentieth centuries and from countries ranging from Morocco to Malaysia, provides insight into the ways in which these stories have functioned in the lives of Muslims from diverse cultural, social, economic, and political backgrounds. The book also serves as a useful and evocative tool for approaching the vast geographical and chronological sweep of Islamic civilization.
Praise For Friends of God: Islamic Images of Piety, Commitment, and Servanthood…
"This book should be a staple on library shelves and on graduate reading lists."
— Stacy E. Holden
"Reading this book is to step into . . . a lively world where spiritual things matter and influence ordinary lives."
— Theology, Ethics And Philosophy
"Renard's book has rendered a valuable service to the field of Islamic studies."
— Alexander Knysh, University of Michigan
University of California Press, 9780520251984, 368pp.
Publication Date: February 19, 2008
About the Author
John Renard is Professor of Theological Studies at Saint Louis University. He is author of Seven Doors to Islam: Spirituality and the Religious Life of Muslims, Windows on the House of Islam (both from UC Press) and All the King's Falcons: Rumi on Prophets and Revelation among many other books.