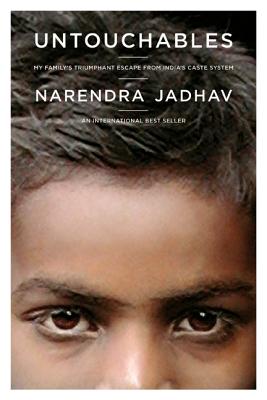 Untouchables: My Family's Triumphant Escape from India's Caste System (Paperback)
My Family's Triumphant Escape from India's Caste System
University of California Press, 9780520252639, 307pp.
Publication Date: March 29, 2007
Description
Every sixth human being in the world today is an Indian, and every sixth Indian is an untouchable. For thousands of years the untouchables, or Dalits, the people at the bottom of the Hindu caste system, have been treated as subhuman. In this remarkable book, at last giving voice to India's voiceless, Narendra Jadhav tells the awe-inspiring story of his family's struggle for equality and justice in India. Based on his father's diaries and family stories, Jadhav has written the triumphant story of his parentstheir great love, unwavering courage, and eventual victory in the struggle to free themselves and their children from the caste system. He vividly brings his parents world to light and unflinchingly documents the lives of untouchablesthe hunger, the cruel humiliations, the perpetual fear, and the brutal abuse. "Untouchables" is an eye-opening work that gives readers insight into the lives of India's 165 million Dalits, whose struggle for equality continues even today.
About the Author
Narendra Jadhav was born in Mumbai, India. He is currently the principal adviser and chief economist for the Reserve Bank of India and is the author of seven books and more than seventy research papers.
Advertisement