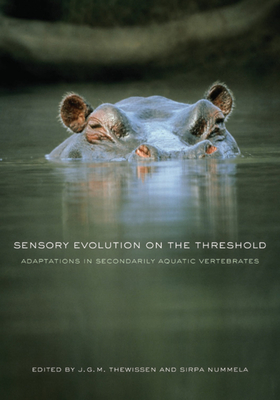 Sensory Evolution on the Threshold
Adaptations in Secondarily Aquatic Vertebrates
Hardcover

* Individual store prices may vary.
Description
From crocodiles and penguins to seals and whales, this comprehensive and authoritative synthesis explores the function and evolution of sensory systems in animals whose ancestors lived on land. Together, the contributors explore the dramatic transformation of smell, taste, sight, hearing, balance, mechanoreception, magnetoreception, and electroreception that occurred as lineages of amphibians, reptiles, birds, and mammals returned to aquatic environments. Each chapter integrates data from fields including sensory physiology, anatomy, paleontology, and neurobiology. A one-stop source for information on the sense organs of secondarily aquatic tetrapods, Sensory Evolution on the Threshold sheds new light on both the evolution of aquatic vertebrates and the sensory biology of their astonishing transition.
University of California Press, 9780520252783, 358pp.
Publication Date: February 4, 2008
About the Author
J. G. M. Thewissen, Professor of Anatomy at Northeastern Ohio Universities College of Medicine, is editor of The Emergence of Whales: Evolutionary Patterns in the Origin of Whales and coeditor, with William F. Perrin and B. Würsig, of The Encyclopedia of Marine Mammals. Sirpa Nummela is Academy Research Fellow at the University of Helsinki in Finland.