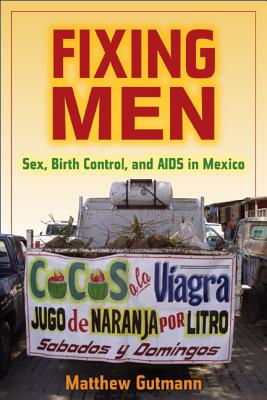 Fixing Men
Sex, Birth Control, and AIDS in Mexico
Paperback

* Individual store prices may vary.
Description
Most studies on reproductive rights make women their focus, but in Fixing Men, Matthew Gutmann illuminates what men in the Mexican state of Oaxaca say and do about contraception, sex, and AIDS. Based on extensive fieldwork, this breakthrough study by a preeminent anthropologist of men and masculinities reveals how these men and the women in their lives make decisions about birth control, how they cope with the plague of AIDS, and the contradictory healing techniques biomedical and indigenous medical practitioners employ for infertility, impotence, and infidelity. Gutmann talks with men during and after their vasectomies and discovers why some opt for sterilization while so many others feel "planned out of family planning."
University of California Press, 9780520253308, 280pp.
Publication Date: November 6, 2007
About the Author
Matthew Gutmann is Professor of Anthropology, Ethnic Studies, and Latin American Studies at Brown University and is the author of The Meanings of Macho: Being a Man in Mexico City (Tenth Anniversary edition, 2006) and The Romance of Democracy: Compliant Defiance in Contemporary Mexico (2002), both from UC Press.