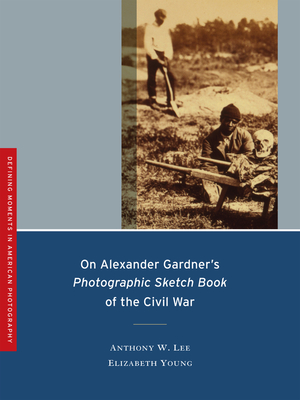 On Alexander Gardner's Photographic Sketch Book of the Civil War (Defining Moments in American Photography #1)
Paperback

* Individual store prices may vary.
Description
Soon after Alexander Gardner's Photographic Sketch Bookwas published, in 1866, it became the Civil War's best-known visual record and helped define how viewers, then and in subsequent generations, would come to know the war. Gardner's classic also became foundational in the history of American photography, combining, for the first time, words and images in a sophisticated and moving account. This book, written by the art historian Anthony W. Lee and the literary scholar Elizabeth Young, interprets the story of the war as told by Gardner, unraveling his careful choice of words and images and the complicated play between them, and understanding them against the backdrop of the literary and photographic cultures of the American antebellum and Reconstruction eras. This book presents a unique study of a pivotal American historical document, approaching it from the perspective of visual studies as well as American literature and history.
University of California Press, 9780520253315, 128pp.
Publication Date: January 5, 2008
About the Author
Anthony W. Lee is Associate Professor of Art History at Mount Holyoke College. He is the author of Painting on the Left: Diego Rivera, Radical Politics, and San Francisco's Public Murals (1999) and Picturing Chinatown: Art and Orientalism in San Francisco (2001), both from UC Press. Elizabeth Young is Associate Professor of English at Mount Holyoke College. She is the author of Disarming the Nation: Women's Writing and the American Civil War (1999) and the forthcoming American Frankenstein: Race, Sex, and the Politics of Monstrosity.
or
Not Currently Available for Direct Purchase