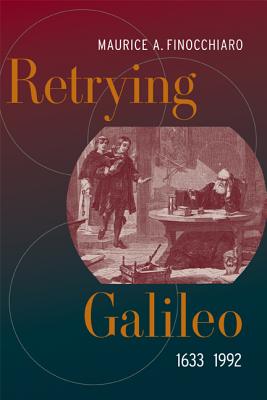 Retrying Galileo, 1633–1992
Paperback

* Individual store prices may vary.
Description
In 1633, at the end of one of the most famous trials in history, the Inquisition condemned Galileo for contending that the Earth moves and that the Bible is not a scientific authority. Galileo's condemnation set off a controversy that has acquired a fascinating life of its own and that continues to this day. This absorbing book is the first to examine the entire span of the Galileo affair from his condemnation to his alleged rehabilitation by the Pope in 1992. Filled with primary sources, many translated into English for the first time, Retrying Galileo will acquaint readers with the historical facts of the trial, its aftermath and repercussions, the rich variety of reflections on it throughout history, and the main issues it raises.
University of California Press, 9780520253872, 500pp.
Publication Date: October 17, 2007
About the Author
Maurice A. Finocchiaro, Distinguished Professor of Philosophy Emeritus at the University of Nevada-Las Vegas, is author of Beyond Right and Left: Democratic Elitism in Mosca and Gramsci (1999) and Galileo on the World Systems: A New Abridged Translation and Guide (1997), among other books.