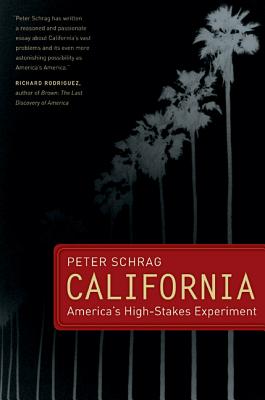 California, With a New Preface
America's High-Stakes Experiment
Paperback

* Individual store prices may vary.
Description
Peter Schrag takes on the big issues—immigration, globalization, and the impact of California's politics on its quality of life—in this dynamic account of the Golden State's struggle to recapture the American dream. In the past half-century, California has been both model and anti-model for the nation and often the world, first for its high level of government and public services—schools, universities, highways—and latterly for its dysfunctional government, deteriorating services, and sometimes regressive public policies. California explains how many current "solutions" exacerbate the very problems they're supposed to solve and analyzes a variety of possible state and federal policy alternatives to restore government accountability and a vital democracy to the nation's most populous state and the world's fifth-largest economy.
University of California Press, 9780520254053, 352pp.
Publication Date: January 4, 2008
About the Author
Peter Schrag is a contributing editor and columnist at the Sacramento Bee. He is the author of many books, including Paradise Lost (UC Press) and Final Test.