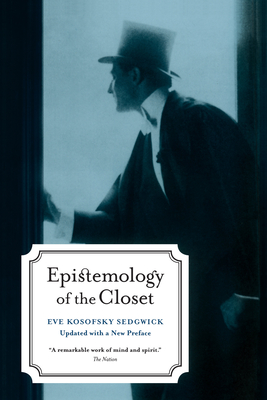 Epistemology of the Closet, Updated with a New Preface (Paperback)
University of California Press, 9780520254060, 280pp.
Publication Date: January 17, 2008
* Individual store prices may vary.
Description
Since the late 1980s, queer studies and theory have become vital to the intellectual and political life of the United States. This has been due, in no small degree, to the influence of Eve Kosofsky Sedgwick's critically acclaimed Epistemology of the Closet. Working from classic texts of European and American writers—including Melville, James, Nietzsche, Proust, and Wilde—Sedgwick analyzes a turn-of-the-century historical moment in which sexual orientation became as important a demarcation of personhood as gender had been for centuries. In her preface to this updated edition Sedgwick places the book both personally and historically, looking specifically at the horror of the first wave of the AIDS epidemic and its influence on the text.
About the Author
Eve Kosofsky Sedgwick (May 2, 1950 – April 12, 2009) was a poet, artist, literary critic and teacher. She is perhaps best known as one of the originators of Queer Theory. Her work and her example continue to have a significant effect in shaping the lives and thought of many people.