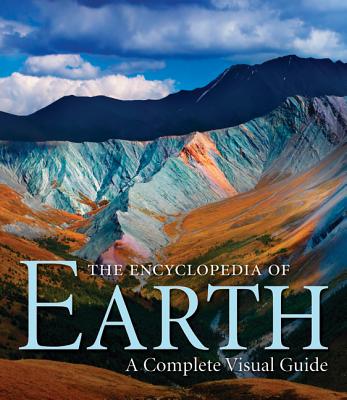 The Encyclopedia of Earth: A Complete Visual Guide (Hardcover)
A Complete Visual Guide
University of California Press, 9780520254718, 608pp.
Publication Date: September 1, 2008
Description
This sumptuously illustrated, beautifully written encyclopedia, the best book available on the topic, presents the most up-to-date information about planet Earth in a style and format that will appeal to an extremely wide range of readers. With thousands of photographs, illustrations, diagrams, and maps and a text written by a team of international experts, it presents an impressive overview of our globe--beginning with the history of the universe and ending with today's conservation issues. A truly spectacular reference, The Encyclopedia of Earth offers new visual interpretations of many ideas, concepts, and facts, painting a fascinating picture of Earth today and across the ages. The encyclopedia is divided into six sections that are designed for either browsing or in-depth study. Birth gives an overview of Earth's 4.6-billion-year history, including the evolution of life. Fire explains the inner workings of our dynamic planet, its structure, and the tectonic forces that have molded its landscape. Land surveys rocks, minerals, and habitats. Air covers weather, including extreme weather events such as tornadoes and hurricanes. Water tours the oceans, rivers, and lakes of the world. The final section, Humans, provides a compelling portrait of our relationship with Earth, and of how the natural world has shaped social and political developments. Copub: Weldon Owen Publishing The Encyclopedia of Earth features: * Some of the world's finest landscape photography and hundreds of detailed illustrations and diagrams, cross sections, cutaways, maps, and charts * Coverage of topics including volcanology, paleontology, geology, natural history, cosmology, and more * Simple, easy-to-understand explanations of complex phenomena * The most recent scientific information and conservation data * "Fact files" providing information at readers' fingertips * "Heritage Watch" boxes focusing on key conservation issues and World Heritage sites
About the Author
Michael Allaby is author of A Change in the Weather, A Chronology of Weather, and four volumes of the Biomes of the Weather series. Robert Coenraads, a leading gemologist, geologist, and geophysicist, is a lecturer at the Gemmological Association of Australia. Stephen Hutchinson is Senior Research Fellow at the National Oceanography Centre, Southampton, United Kingdom. Karen McGhee, a science writer and journalist, is a consulting author of the best-selling Encyclopedia of Animals (UC Press). John O'Byrne is Senior Lecturer and Director of Academic Programs at the University of Sydney School of Physics. Ken Rubin is Professor in the Department of Geology and Geophysics at the University of Hawaii and at the Hawaii Center for Volcanology.
Advertisement