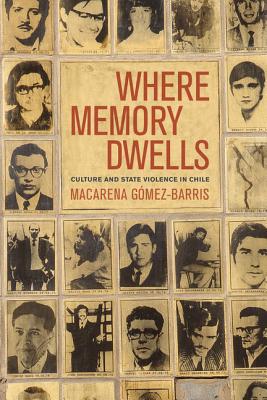 Where Memory Dwells
Culture and State Violence in Chile
Paperback

* Individual store prices may vary.
Description
The 1973 military coup in Chile deposed the democratically elected Salvador Allende and installed a dictatorship that terrorized the country for almost twenty years. Subsequent efforts to come to terms with the national trauma have resulted in an outpouring of fiction, art, film, and drama. In this ethnography, Macarena Gómez-Barris examines cultural sites and representations in postdictatorship Chile—what she calls "memory symbolics"—to uncover the impact of state-sponsored violence. She surveys the concentration camp turned memorial park, Villa Grimaldi, documentary films, the torture paintings of Guillermo Núñez, and art by Chilean exiles, arguing that two contradictory forces are at work: a desire to forget the experiences and the victims, and a powerful need to remember and memorialize them. By linking culture, nation, and identity, Gómez-Barris shows how those most affected by the legacies of the dictatorship continue to live with the presence of violence in their bodies, in their daily lives, and in the identities they pass down to younger generations.
Praise For Where Memory Dwells: Culture and State Violence in Chile…
"This book is a solid and original contribution to the expanding work on the construction of memory in Chile."
— The Americas
University of California Press, 9780520255845, 240pp.
Publication Date: November 13, 2008
About the Author
Macarena Gómez-Barris is Assistant Professor of Sociology and American Studies and Ethnicity at the University of Southern California.