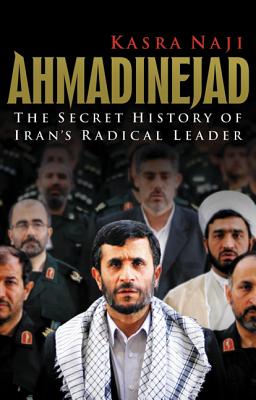 Ahmadinejad (Hardcover)
The Secret History of Iran's Radical Leader
University of California Press, 9780520256637, 312pp.
Publication Date: May 12, 2008
* Individual store prices may vary.
Description
As Iran's nuclear program accelerates, all eyes are on the blacksmith's son who could have his finger on the trigger. Who is Mahmoud Ahmadinejad? What drives him? To whom, if anyone, does he answer? Internationally acclaimed Iranian journalist Kasra Naji has spent years interviewing Ahmadinejad's friends, family, and colleagues to tell for the first time the true story of how he came to power. What emerges in this riveting account, featuring never before published color photographs, is a picture of a man who is much more of a force to be reckoned with than the caricatures offered up so far suggest. While Naji documents Ahmadinejad's often strange behavior, he also shows him to be full of complex contradictions: a man gripped by apocalyptic beliefs, yet capable of switching spiritual allegiance in the quest for power. A man tough enough to fight street battles in the name of Ayatollah Khomeini, crude enough to invite the German chancellor to join him in an anti-Jewish alliance, yet sophisticated enough to win the support of the all-powerful Revolutionary Guard. Kasra Naji takes us inside the shadowy council chambers of Tehran, and shows us the plots, passions, and personalities that will influence Ahmadinejad's next move, while the world waits with bated breath.
About the Author
Kasra Naji worked as a journalist in Tehran for many years. He has reported for CNN, the BBC, The Financial Times, The Guardian, The Los Angeles Times, The Economist, and ABC.
Praise For Ahmadinejad: The Secret History of Iran's Radical Leader…
"A critical and revealing biography of Iran's controversial president."
— Max Rodenbeck
or
Not Currently Available for Direct Purchase