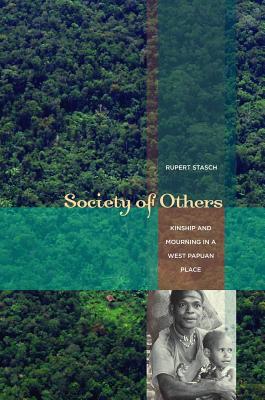 Society of Others (Paperback)
Kinship and Mourning in a West Papuan Place
University of California Press, 9780520256866, 336pp.
Publication Date: June 2, 2009
* Individual store prices may vary.
Description
This important study upsets the popular assumption that human relations in small-scale societies are based on shared experience. In a theoretically innovative account of the lives of the Korowai of West Papua, Indonesia, Rupert Stasch shows that in this society, people organize their connections to each another around otherness. Analyzing the Korowai people's famous "tree house" dwellings, their patterns of living far apart, and their practices of kinship, marriage, and childbearing and rearing, Stasch argues that the Korowai actively make relations not out of what they have in common, but out of what divides them. Society of Others, the first anthropological book about the Korowai, offers a picture of Korowai lives sharply at odds with stereotypes of "tribal" societies.
About the Author
Rupert Stasch is Associate Professor in the Department of Anthropology at University of California, San Diego.
Praise For Society of Others: Kinship and Mourning in a West Papuan Place…
"This is an ethnography not to be missed: beautifully written, dense with detail, theoretically innovative. I would highly recommend it to all anthropologists."
— Naomi M. Mcpherson
"This well-researched, carefully written ethnography . . . contributes to anthropological studies of kinship, social organization, and sociality more generally."
— Choice
"Powerful"
— Comparative Studies In Society And History / Cssh
"A generously provocative contribution to Melanesian studies and anthropology generally. . . . Insightful thinking and great originality."
— Michael Wood
"A well-written and evocative ethnography of the treehouse-dwelling Karowai people of Papua New Guinea."
— Don Seeman
"The volume shines as an example of that long-abused and misused genre: the ethnography. . . . Simply must be read."
— Alex Golub
"This book should be read by anyone interested in anthropology."
— Tuomas Tammisto