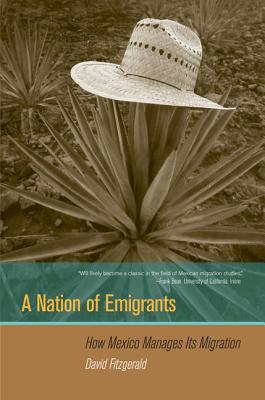 A Nation of Emigrants (Paperback)
How Mexico Manages Its Migration
University of California Press, 9780520257054, 264pp.
Publication Date: December 2, 2008
* Individual store prices may vary.
Description
What do governments do when much of their population simply gets up and walks away? In Mexico and other migrant-sending countries, mass emigration prompts governments to negotiate a new social contract with their citizens abroad. After decades of failed efforts to control outflow, the Mexican state now emphasizes voluntary ties, dual nationality, and rights over obligations. In this groundbreaking book, David Fitzgerald examines a region of Mexico whose citizens have been migrating to the United States for more than a century. He finds that emigrant citizenship does not signal the decline of the nation-state but does lead to a new form of citizenship, and that bureaucratic efforts to manage emigration and its effects are based on the membership model of the Catholic Church.
About the Author
David Fitzgerald is Assistant Professor of Sociology at the University of California, San Diego.
Praise For A Nation of Emigrants: How Mexico Manages Its Migration…
"Fitzgerald . . . offers what is, to date, one of the most comprehensive looks into the politics and administration of emigration. . . . A Nation of Emigrants raises new questions that will lead migration scholars to more thoughtfully consider the emigration story that unfolds alongside immigration history."
— Hispanic American Historical Review
"Provides readers with keys to understanding the immense impact of immigration, not only on receiving countries, but on the sending society."
— Political Science Quarterly
"A readable and engaging book that raises provocative questions and presents original arguments that enrich the burgeoning literature on migrant-sending states."
— Journal of Politics
"This book begins to fill a clear gap in our knowledge. . . . interesting, rich, and detailed . . . fascinating . . . provides an excellent starting point for the development of a political sociology of emigration."
— American Journal of Sociology