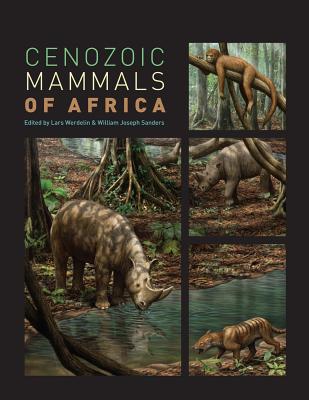 Cenozoic Mammals of Africa (Hardcover)
University of California Press, 9780520257214, 1008pp.
Publication Date: July 20, 2010
* Individual store prices may vary.
Description
This magnificent volume is a clear and comprehensive review of the African mammalian fossil record over the past 65 million years. Cenozoic Mammals of Africa includes current taxonomic and systematic revisions of all African mammal taxa, detailed compilations of fossil site occurrences, and a wealth of information regarding paleobiology, phylogeny, and biogeography. Primates, including hominins, are particularly well covered. The discussion addresses the systematics of endemic African mammals, factors relating to species richness, and a summary of isotopic information. The work also provides contextual information about Cenozoic African tectonics, chrono stratigraphy of sites, paleobotany, and global and regional climate change. Updating our understanding of this important material with the wealth of research from the past three decades, this volume is an essential resource for anyone interested in the evolutionary history of Africa and the diversification of its mammals.
About the Author
Lars Werdelin is Senior Curator at the Swedish Museum of Natural History. William Joseph Sanders is a Research Scientist at the University of Michigan's Museum of Paleontology.
Praise For Cenozoic Mammals of Africa…
"This is a fabulous reference."
— Evolutionary Anthropology: Issues, News, Reviews
"This is an amazing book!"
— Eric Delson
"An essential book."
— Brandon G. Wheeler
"This magnificent volume is a clear and comprehensive review of the African mammalian fossil record over the past 65 million years. . . . A MUST have book for those with an interest in the fossil mammals of Africa!"
— Scienceblogs.com/The Guardian
"Overall, the volume is excellent, and I expect it will be a mainstay on the shelves of most mammalian paleontologists."
— Jessica M. Theodor
"This is an outstanding volume: authoritative, well-organized, and thorough."
— Reference & Research Book News / Scitech Book News
or
Not Currently Available for Direct Purchase